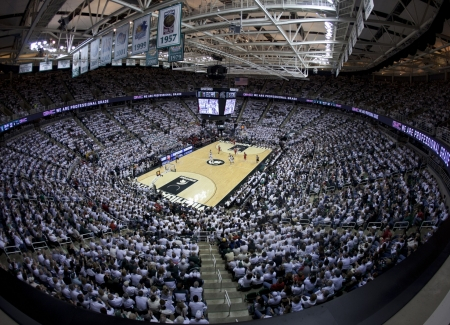 TICKET INFORMATION
For all Breslin Center event ticketing information, including tickets to Michigan State University athletic events like men's and women's basketball, please contact the Spartan Ticket Office.
Location | 1855 Place, Room #1110, 550 S Harrison Road, East Lansing, MI 48823
Phone 

517-355-1610 or 800-GO-STATE (800-467-8283)
Ticket Office Phone Hours 

Monday-Friday, 10 a.m.-5 p.m.

Website
Email
Fax
Walk-Up Hours
Breslin Center Ticket Office hours vary by event.
Payment Information
Accepted Credit Cards: American Express, MasterCard, Visa, Discover
Order By Phone
Tickets ordered by phone will either be mailed directly to a customer or can be sent digitally via mobile download on a smartphone. Ticket sales will be available on event day at the Breslin Center located in the Hall of History at the Gilbert Pavilion Gate. A photo ID may be required.
Order Online
Tickets purchased online through msuspartans.com may be sent digitally to a smartphone or mailed directly to the customer.
Please Note: Not all discounts apply to online purchases. Please call the ticket office to confirm discount availability.
Accessible Tickets
To purchase accessible tickets for any event, please contact the ticket office at 517-355-1610.
Arriving Late to a Game?
Please enter through the Gilbert Pavilion gate. Doors will be locked when 10 minutes remain in the second half. Patrons arriving late will be allowed to enter the building and be escorted to Guest Services to have their tickets scanned.